We all know the importance of social media but yet there are so many businesses not actively using it.
Recently, one of my clients gave me the task of finding information on local businesses and wanted to follow them on social media. I started on Google to establish what businesses were local to my client. However, in a short space of time, it became apparent that there were a lot of businesses not on social media at all or they hadn't posted in months.
The same applied when Boris announced that things would open up on the 12th of April, I went to book a hairdresser appointment. Yet again, I struggled to find some of my local hairdressers on social media announcing how they were going to proceed with bookings. I ended up finding one and that is where I have booked in for my first cut of the year! I have never used this salon before but I found out a lot about them through their social media page. Yes, people could say that you could email in but social media messaging can feel easier. You see the company and press their name and then message. That feels quicker and easier than having to google their details and then find their email address and then have to go into your emails. The easier you make things for people the more likely they will contact you.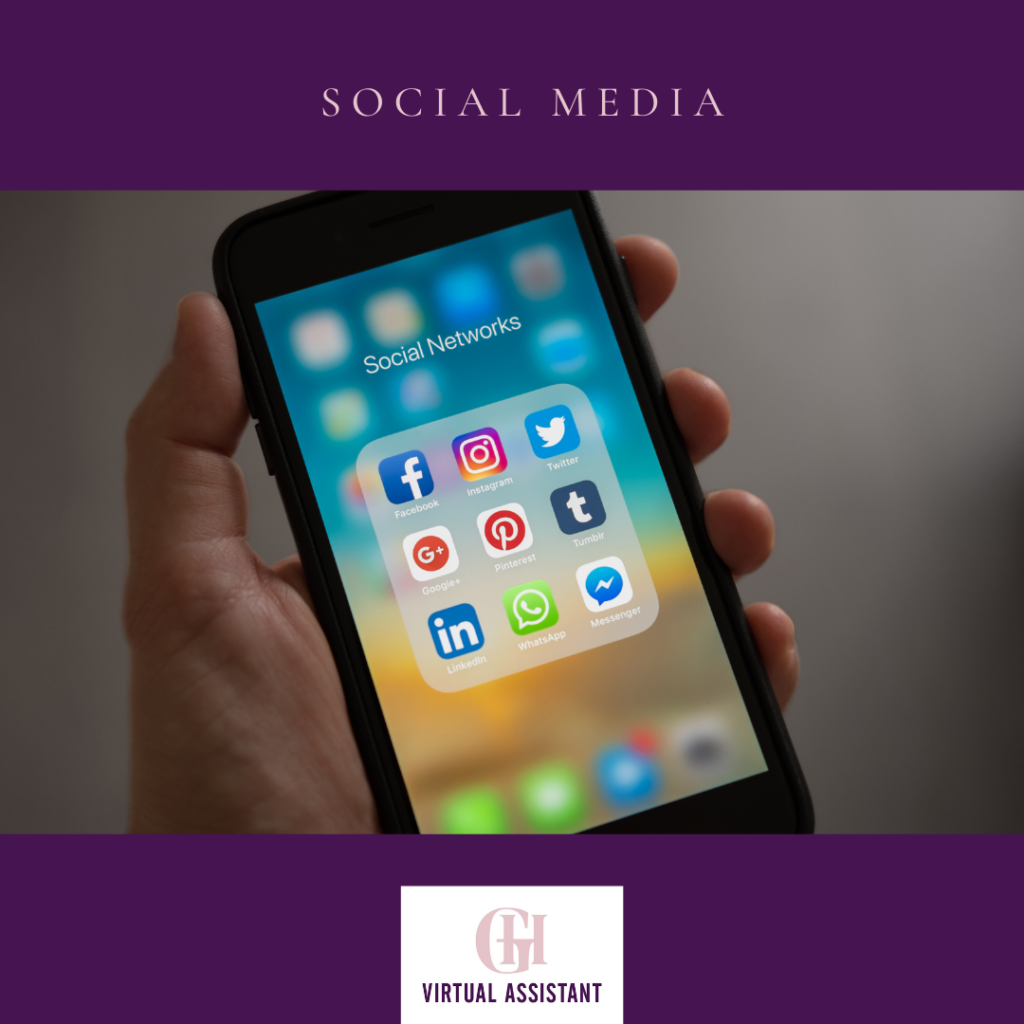 I know that updating social media can be time consuming which is why as a Virtual Assistant, I offer it as a service. If you don't have much time to compile daily posts or the funds to outsource this task then I would suggest to try and post at least a couple of times a week. This will show new and existing clients that you are still in business. Social media after all, is a free marketing tool.
I know that there are several to choose from and I recently blogged about LinkedIn but you have to decide which platforms your ideal clients are using. If they are on all and you can only post on one, then why not open an account on others and write in your bio where you are most active on? I recently joined Twitter and, in my bio, have informed people where they can regularly see my posts.
There are many benefits of using social media for your business but here are a few that spring to mind:
💥It shows that you are an active business
💥You can update your clients with tips and your latest information including offers.
💥It is free
💥You can reach more clients
💥It is your online shop window
💥You can build new relationships
💥It can increase traffic to your website
Remember, I was never actively using social media but when I started my business, I knew that I had to be active on it, if I wanted a free way of marketing myself. Nearly all my clients have found me through social media.