Are you making the most of the free opportunities that are available to you?
Do you persevere?
Last year I joined Twitter for one reason and one reason only, to enter Theo Paphitis's Small Business Sunday (SBS) initiative. Did I win in week one… no, week 2… no. But I persevered and entered every week for months! Were there weeks that I felt like giving up and not entering … yes!!
I'm so glad I didn't give up though and that I kept going with this free opportunity.
As I mentioned in my last blog (https://ghvirtualassistant.co.uk/2022/01/04/ending-the-year-on-a-high/) , last December I won the Small Business Sunday. The buzz that I got when I saw that Theo had retweeted my tweet was unreal. The congratulations tweets came in, as did new followers. However, It doesn't end there, as when you win, you win so much more than just a retweet.
My win also gave me the opportunity to be in my local newspaper, as when you win you can access a press release to send to your local newspaper. I appeared online and in print (a half page with my face on it!)- https://www.whtimes.co.uk/news/business/twitter-boost-for-virtual-assistant-8554688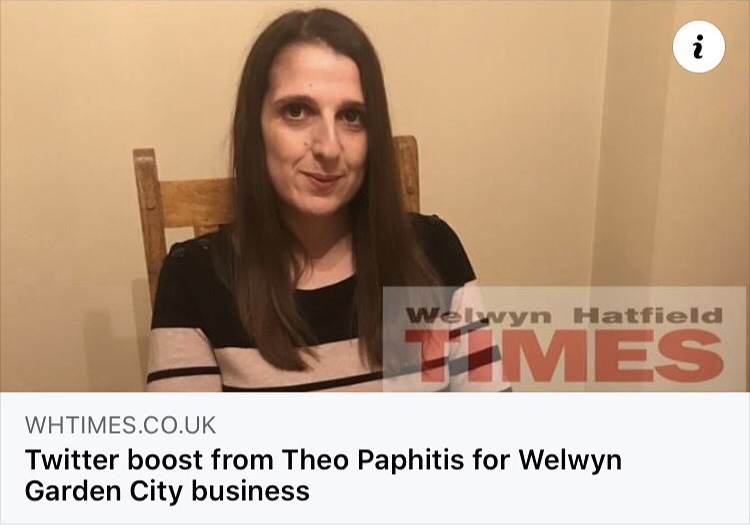 I am now part of the SBS Facebook community as well as the Twitter community. Over on Twitter there is even an hour dedicated to SBS winners on a Tuesday evening.
I get to attend the SBS event every year. I went to my first event at the end of February and it was a great day. I got to meet lots of other business owners, as well as listen to some fantastic talks from Theo himself and his guests. At the end of the day, I got to collect my certificate and have a photo taken with Theo. Yes, I may have forgotten to hold my certificate up like everyone else did but we won't worry about that!
I could have given up, I could have stopped trying to enter each week but I carried on. If you really want something, then you need to make the effort and try your hardest to achieve it. All businesses have ups and downs and it can be disheartening when you try for things and don't succeed but don't let that stop you. Think of what you will achieve if you persevere.
What will be the next opportunity that you will take?